Football Free Agents Try Out at HUB Camp, San Diego County
Evan Willsmore ('22) interviews aspiring pro footballers at HUB Football Camp, San Diego County's new tryout program for the North American leagues.
Last December 15th athletes from across the nation gathered at Southwestern College in Chula Vista, California, to partake in HUB Football Camp, watched by scouts from various North American leagues. HUB Football was founded by Don Yee, a man who is most notable for being Tom Brady's agent. The company sets up workouts for free-agent football players that mimic drills seen in actual NFL training camps, drills that vary by position. The goal is to try and create a different product from what is seen at the NFL combine, and give players a better shot at signing pro contracts.
I arrived just before 10:00 that morning and the first person I met was Scott Yoffe. Yoffe runs his own public relations firm in San Diego and previously worked in the Chargers front office for over two decades. After a discussion with him, I had a deeper understanding of the group of players they had assembled. "A lot of these guys are going to start out on special teams," he said. "Even though the drills here are divided up by position group, we're not going to overlook specific aspects of the game when trying to give people opportunities." Yoffe added that his favorite part of the camp was the one-on-one drills between wide receivers and cornerbacks, with Ben Putman (Nevada WR) being his top candidate to look out for. 
Once I had finished talking to Scott, I ran into former Western Kentucky cornerback, Ta'Corian Darden. Western Kentucky was wrapping up one of their best seasons in program history, highlighted by quarterback Bailey Zappe breaking the FBS record for passing yards and touchdowns. Although Darden had left in 2020 to seek pro opportunities, we had a good discussion regarding some of his former teammates. 
The biggest takeaway from my time with Darden wasn't related to the game of football, however. Kentucky had just been hit by a deadly tornado, and Darden had been there to witness everything. He'd only flown to California a day earlier, hoping that relief efforts would calm the situation down by the time he returned. "My apartment survived, but the power went out right away," Darden said. "It still hasn't been fixed, but I'm just happy to be alive and safe."
Once I had seen most of the action, I went onto the field during one of many scheduled breaks. This break happened to be longer due to a change in position group. I ended up meeting Quincy Mauger, a former Atlanta Falcons safety whom I had an eye on before the camp even began.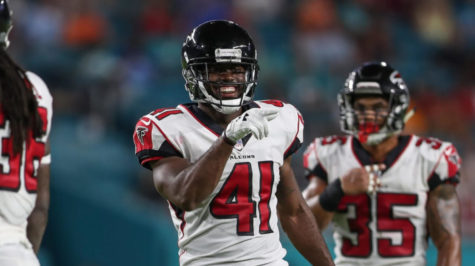 Mauger was one of the most accomplished players at the event, and also had a great attitude. He was very easy-going, and made you want to be around him longer. The one thing I noticed about Mauger was his confidence, which was a defining part of his personality. "I played in the SEC, which is the most competitive place to be when it comes to college football," he said. "I think that gives me a nice advantage, because the guys I've gone up against were some of the best recruits in the nation."
As mentioned before, Mauger spent time with the Falcons, but never really carved out a role for himself there. Later in his career, he played in the now-defunct Alliance of American Football (AAF), a "spring league" that was troubled by controversies about finances, organizational management and other issues. But even if Mauger's journey didn't go as planned, he never lost hope. "I've been in many different places now, and it's all been worth it," he said. "It's important to take every opportunity you can get, especially in the football world, where things can end in the blink of an eye."
Since I interviewed them, both Ta'Corian Darden and Quincy Mauger have gone on to sign pro contracts. Darden joined the Sioux Falls Storm of the Indoor Football League (IFL), and Mauger joined the BC Lions of the Canadian Football League (CFL). Nearly 30% of all HUB camp attendees have gone on to sign contracts since the program's inception in 2020, and so far the number of total attendees is well over 500 in total.
There have been three more HUB Football Camps since the one back in December, and it looks like the program will only continue to grow as its popularity increases. The HUB organization has also announced that they will be starting a separate program for collegiate football players in the transfer portal, with the hope of getting players onto a new team quicker, or a better team than they were on before.
To read about Evan Willsmore's experience and process writing this story, click here.
About the Contributor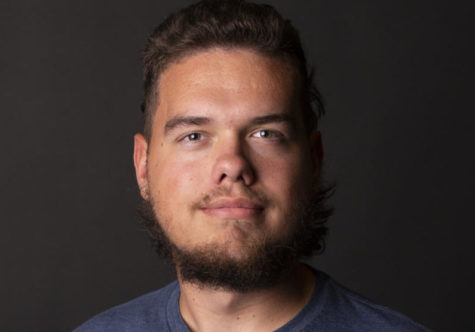 Evan Willsmore ('22), journalist
Evan Willsmore is currently in his senior year of high school at Pacific Ridge. For the past year, he has worked in the field of sports journalism, specializing...