Are You Using Instagram or Is Instagram Using You?
PRS students discuss the pros and cons of social media in light of recent medical studies, Facebook leaks and Congressional hearings.
For years, experts have been studying the effects social media has on teenagers' mental health. These platforms are addictive and linked to an increase in depression and anxiety, according to Harvard Medical School. To investigate the relevance of this issue at PRS, I interviewed several students around campus about their perspectives.
Grace Qin ('23) commented, "I just feel like there's a lot of comparing yourself to other people." Other students around the table nodded their heads before Grace continued, "I feel like on Instagram, most of the time you only post if you feel confident in your body. But when you're looking at it, you see a lot of people who look really good, and then you have unrealistic expectations for yourself." Another junior added that "it's hard not to draw conclusions and let it affect your own self view or self worth" when constantly seeing people who are seemingly perfect online.
The Wall Street Journal published the "Facebook Files" in September 2021, which were reports leaked by Francis Haugen, former Facebook employee and a whistleblower. They revealed that Meta's own researchers found that "[Instagram] make[s] body image issues worse for one in three teen girls." Haugen, a product manager with a concentration on combating the spread of misinformation at Facebook, testified to the Senate Committee on Commerce, Science and Transportation that "the company's leadership knows ways to make Facebook and Instagram safer and won't make the necessary changes because they have put their immense profits before people."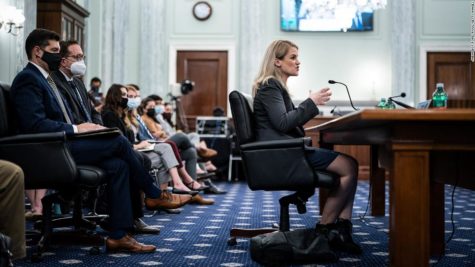 However, social media is not entirely negative. Platforms such as Instagram foster an environment where teenagers can express themselves freely and connect with people with similar experiences. As head of Instagram, Adam Mosseri, noted in a December blog post, "I'm proud that our platform is a place where teens can spend time with the people they care about, explore their interests, and explore who they are." 
Many PRS students commented that social media is incredibly empowering through the communities that they can build there. For example, one sophomore said, "my following on TikTok has a lot of queer and feminist representation that I don't see anywhere else."
Because of this sense of community and convenience that social media provides, many students feel rather dependent on the platforms. Sophie Uchitel ('22) said, "I don't think I could detach myself from social media. It is just a facet of myself, which is probably bad because I cannot separate myself from it."
To explore possible solutions to this problem regarding social media dependency, I spoke with Erika Pike, director of the Student Support team. One piece of advice that she gave is setting healthy boundaries for ourselves on social media. Ms. Pike suggested that "trying to build a routine around our consumption of social media is really helpful." For example, setting time limits can be very effective. 
Alfie Hobbs, assistant head of the upper school, has a background in tech. He majored in computer science and has worked in IT positions with companies like IBM. He explained that users should be aware of their use of social media. "To participate on those types of platforms in itself is not bad, but you have to understand the things that they are able to do in order to manipulate people looking at these platforms." One way he suggested we can do this in our school community is through having open and meaningful conversations that discuss the potential dangers of social media.
Unfortunately, many aspects of social media are still incredibly harmful. To truly counter the damage social media has on the mental health of teenagers, especially teenage girls, there need to be clear privacy and content regulations put in place for companies such as Meta to prevent the exploitation of their users. Until then, students can work to understand how these platforms impact them and self-regulate their usage of social media.
To read about Natalie Monga's experience and process writing this story, click here.
About the Contributor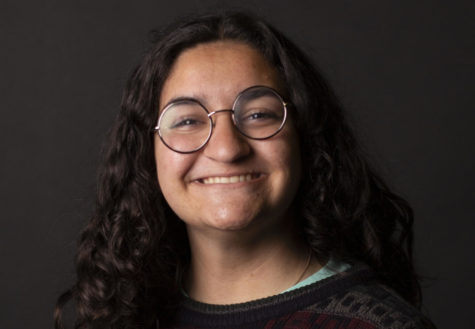 Natalie Monga ('22), journalist
Natalie Monga is a senior at Pacific Ridge School and plans on majoring in journalism at American University, starting next year. She is passionate about...