Waves of Happiness: Surf Culture at PRS
Cassiella Brown and Reese Walsh dive into the surf culture at PRS, exploring the motives, history and health benefits that flow from California's official state sport.
Ask any coastal Californian and they'll agree: surfing is an absolute staple of our beloved West Coast culture. Surfing has a massive audience among people of all ages in our region, with both professional and school surfing competitions in Southern California scheduled for almost every month of the year.
Pacific Ridge School's surf club was started in 2007, the same year that the school was founded. Joshua Bechtler, a member of the 2010 graduating class, started the club with the assistance of biology teacher, Dr. Todd Burckin, who still works at the school and is now chair of the Science Department.
By the 2008-2009 school year, the club consisted of six members and continued to grow in the following years. While Bechlter and the club enjoyed recreational surfing, he recalled that the club members "yearned to compete against other schools on a surf team." After two years of recruiting and petitioning, Bechtler succeeded in creating a competitive surf team through the ISF (Interscholastic Surfing Federation). "As founder and team captain," Bechtler said at the time, "I realize that hard work and persistence are the keys to achieving any goal, and I have high hopes for the future successes that this team will bring to the PRS Surf program."
As of 2022, the PRS Surf Club has 30 members and ten compete on the Surf Team, adding to the many high school surf clubs and teams in the county. Keenan Walsh, a PRS senior who has placed in many of the competitions, says that he has "found a lot of release and enjoyment in the ocean and being at the beach." Given one word to describe how surfing makes him feel, Keenan said "surreal."
Another senior, Sydney Benedict, says that surfing "taught me the importance of having an outlet for stress relief and makes me really calm." She also mentions how surfing has inspired her to move towards ocean conservation in her lifestyle. As a result, Sydney is one of the founding leaders of a service learning group here at PRS called Sea Safe Surf, which promotes ocean conservation.
When asked about the surf culture in Southern California, and specifically San Diego County, both PRS seniors mentioned how it is an environment of shared happiness and calmness. "A community of hippies," said Keenan Walsh.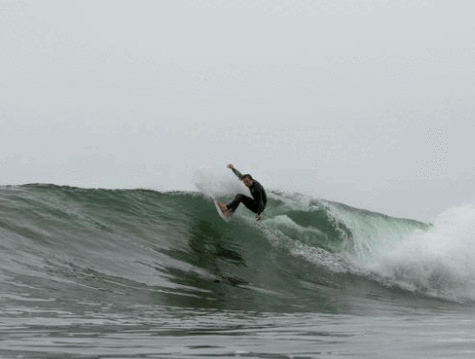 Mr. Kelso, a current PRS science teacher who is also the Surf Club advisor and current Surf Team coach, shares his contagious passion and love for the ocean with the student surfers. Mr. Kelso, who wakes up and goes surfing every morning from 5:50 AM to 7 AM, says, "I know that I will be better at teaching when I've done that and I will be better at everything I do for the rest of the day." Mr. Kelso has been surfing for 33 years, and has traveled to many surfing destinations all over the world and experienced many different surf cultures.
At the end of the current school year, Mr. Kelso will lead a PRS surf trip to the Maldives, which has been a big dream for the seniors in the Surf Club since they were freshmen. Mr. Kelso is excited for students to experience what surf travel is all about. "On a good surf trip you make an effort to be really immersed in the culture, and surfing is accessible to everyone, so one thing we want to try and do is develop a relationship with the local community there. We were talking about even bringing old surfboards to give to the local kids so that we could establish a surf culture there."
In a way that would mean the PRS surfers could "pay it forward" when it comes to their beloved sport. Surfing was introduced to California (and all of North America) in 1885 on the beaches of Santa Cruz by David Kawānanakoa, Jonah Kūhiō Kalaniana'ole, and Edward Keli'iahonui. The trio – relatives of the Hawaiian Monarch, King Kalakaua – were on summer break from studying at the military academy of St. Matthew's Hall in San Mateo when they decided to pioneer surfing the Californian waves. They carved 15-foot longboards out of the famous local redwoods, then set out to the mouth of the San Lorenzo River and kickstarted the surfing culture that still grips California to this day.
Since that fateful summer of 1885, the surf community has expanded hugely, with the Sports & Fitness Industry Association reporting that, as of 2018, there were 2.874 million surfers in the United States, which marked a 7.3% increase from the previous year. In 2011, SurferToday.com also published a report on the surf industry, detailing that about 50% of all global "boardriders" resided in the United States, including 29% living in California. (The term "boardriders" includes surfers, windsurfers, kitesurfers and bodyboarders.) Given those facts, it was no surprise when in 2018 California declared surfing to be its official state sport.
Today, Pacific Ridge School's surf culture serves as just one example of the sport's wide popularity among California's youth. During the 2021-22 school year, 18,135 Californian high-school students participated in surfing as an interscholastic sport. So it's safe to say that the traditional surf culture of California continues to thrive and will be a major part of our lifestyle long into the future. Swell after swell, wave after wave, surfing is sure to be passed down, reflecting the best of our Pacific Coast lifestyle from one generation to the next.
To read about Cassiella Brown's experience and process writing this story, click here.
To read about Reese Walsh's experience and process writing this story, click here.
About the Contributors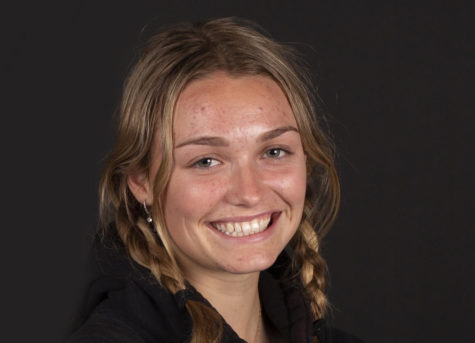 Cassiella Brown ('23), journalist
Cassiella Brown, a junior, is in her first year of Journalism & Media Studies at Pacific Ridge School. She enjoys writing stories about sports, community...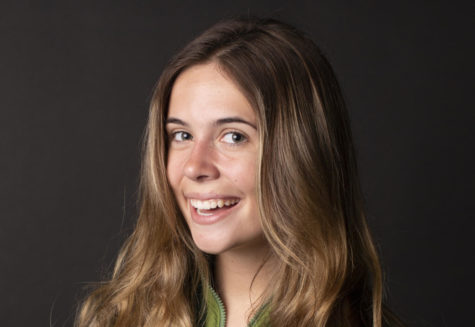 Reese Walsh ('23), journalist
Reese Walsh is a junior at Pacific Ridge School, where she plays on both the indoor and beach volleyball teams (along with club beach volleyball).  She...