HUB Football Camp (POV Willsmore)
In "The Story of My Story" series, PRS student journalists share the experiences they have, and the lessons they learn, while creating the stories they publish.
I first became familiar with the HUB Football Camp through my boss at the Hub Sports website group, Mark Perry. I have worked for Mr. Perry since the summer of 2021, documenting the ever-changing world of "alt. football." Most of the HUB articles on our site were written by Josh Davis, who unfortunately passed away in October 2021. 
In order to carry on Mr. Davis's legacy, I decided to take over the HUB coverage. I didn't know much about it originally, but had read enough of the previous content to understand who the target audience was. Once the location for the December 15th event was announced, I noticed it was in Chula Vista, only 30-ish miles from my house. I knew right away that I was going to be there, and coordinated with Mr. Perry to get my media credentials. All the previous events had been in Southern California, but none were this close to my hometown of San Diego. 
Upon my arrival, I was immediately welcomed with open arms, and quickly jumped into conversations with players, coaches, and writers alike. I was originally planning to be there for three hours, but ended up staying for five. In terms of specific content I was looking for, I wanted to capture the lives of these football players on and off the field. It's easy for people to forget that each of these athletes is unique, even if they're all partaking in the same sport and sharing a similar goal. Simply listing a bunch of statistics about a player can provide a certain amount of information, but most of that can be found with a simple Google search and likely won't make much sense if one doesn't watch football regularly. 
Once again, all of my experience at HUB was very easy-going, and it didn't take as much effort as I originally thought. The environment was as close to perfect as possible, and it was difficult to leave after such a great day. I stay in the loop with everyone that I met, especially the players, a few of whom are starting to sign pro contracts that they've worked so hard for. It's very rewarding to work with such a talented group of people, and I look forward to attending more of these camps in the future.
I went to the December 15th event in hopes of evaluating talent, but I walked away with a lot more than that. On the way home, I took time to reflect on how much I had accomplished in just a few hours. I was able to build connections and friendships that I hope will last a lifetime. It was a great experience overall, and I couldn't be more thankful to everyone who made it possible.
The ultimate conclusion I came to is that journalism goes beyond typing on a computer or taking a few photographs. What journalism does is bring people together, regardless of where they're from or what they believe in. It doesn't matter if it's a game, a convention, a concert, or whatever space where people share a common goal. If someone can go out and talk to a person with valuable experience, in sport or life in general, then there's no limit to the possible gains in knowledge and understanding.
To read Evan Willsmore's original story about HUB Football Camp, click here.
About the Contributor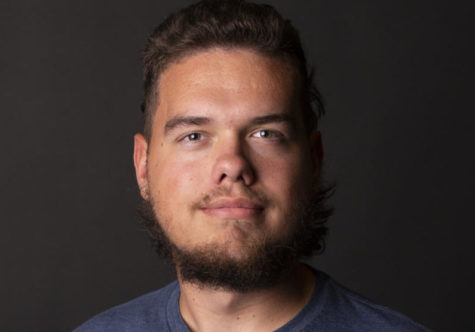 Evan Willsmore ('22), journalist
Evan Willsmore is currently in his senior year of high school at Pacific Ridge. For the past year, he has worked in the field of sports journalism, specializing...